Mount Sorrel
June 2nd, 1916 to June 14th, 1916
As the Canadians Corps held the trench line at Mount Sorrel they were attacked by the Germans troops with heavy artillery. Canadians, coordinating artillery and infantry, were able to counter-attack and secure the position albeit at a very heavy cost.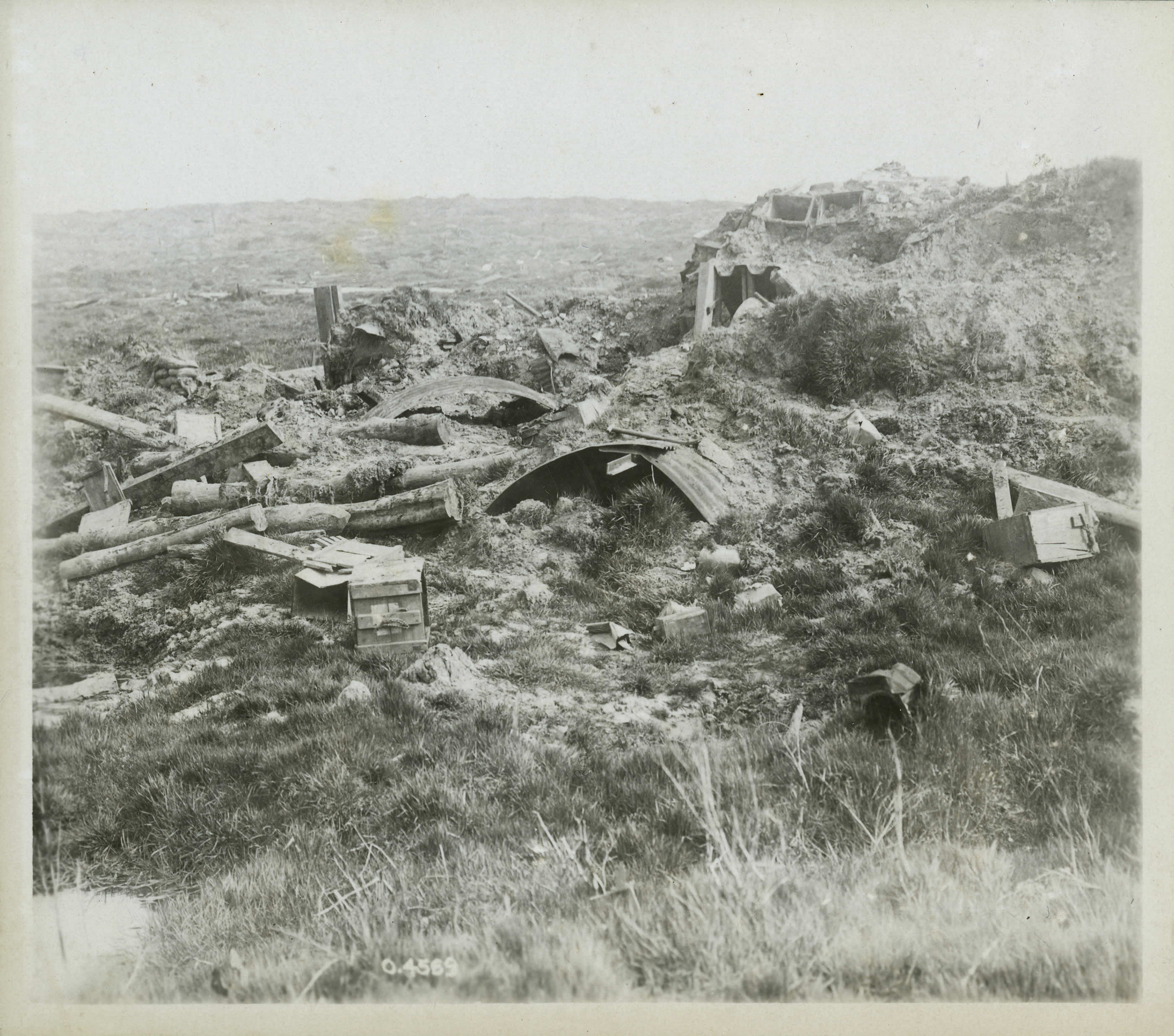 Mount Sorrel is located 3 kilometers East of the city of Ypres, Belgium. As the name implies, it is high ground that affords excellent observation of the roads leading to Ypres and the Sallient, and thus disrupt traffic with artillery fire.
Early in the battle of Mount Sorrel, the Canadian lines broke down under the weight of the heavy German barrage and German troops swept through the Canadian position. Helped by the British 2nd Cavalry Brigade, the Canadians soldiers were able to coordinate a successful counterattack and retake Mount Sorrel. The RMR, originally in reserve at the beginning of the battle, were part of the first counterattack. Regimental history records that "every officer who took part in the attack was killed, wounded, or blown up by shell fire. The day's work costing the Regiment a total of 379 all ranks, killed, wounded and missing."
During the opening phases of the battle, the Canadian troops sustained a total of 8,430 casualties (either killed, wounded or went missing), compared to German casualties of 3,436 men. Saturday 03 June 1916 was the worst day of the war for the RMR with 119 men killed in one single day.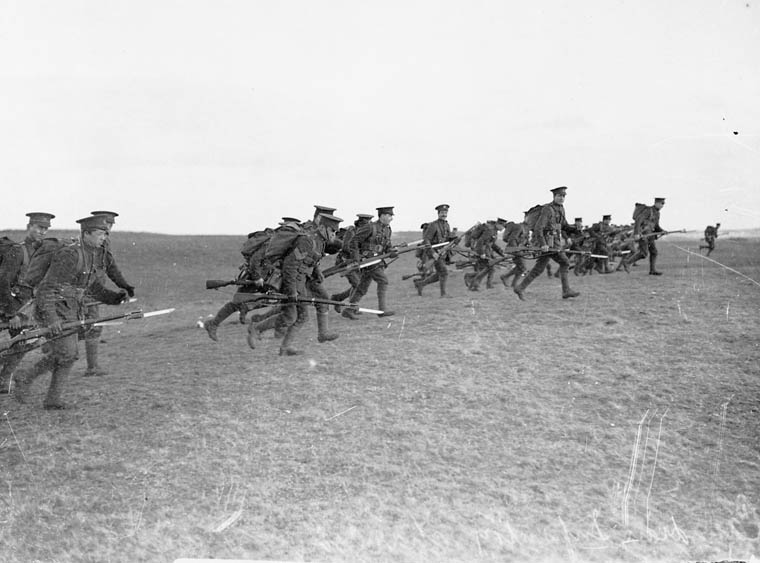 Gault McCombe was born in Ireland and emigrated to Canada with his family at the age of five. A couple of weeks after the outbreak of the war in August 1914, Gault enlisted with the Canadian Expeditionary Force (CEF). He was assigned the rank of Captain with the 14th Battalion (RMR), and quickly rose through the ranks and was already a major by the Battle of Mount Sorrel. In the temporary absence of Lieutenant-Colonel Clark, Major McCombe was left in the command of the 14th Battalion (RMR) during the German attack on the afternoon of June 2nd, 1916 and it was said that Major McCombe handle the situation splendidly. During the Battle of Mount Sorrel he was able to show strength to command under difficult situations.