Montreal, 1914:
Formed in August, 1914, at the outbreak of the First World War, the 14th Battalion, Canadian Expeditionary Force, was soon dubbed The Royal Montreal Regiment. Three venerable Montreal militia regiments contributed soldiers to the new battalion: 1st Regiment, Canadian Grenadier Guards; 3rd Regiment, Victoria Rifles of Canada and the 65th Regiment, Carabiniers Mont-Royal.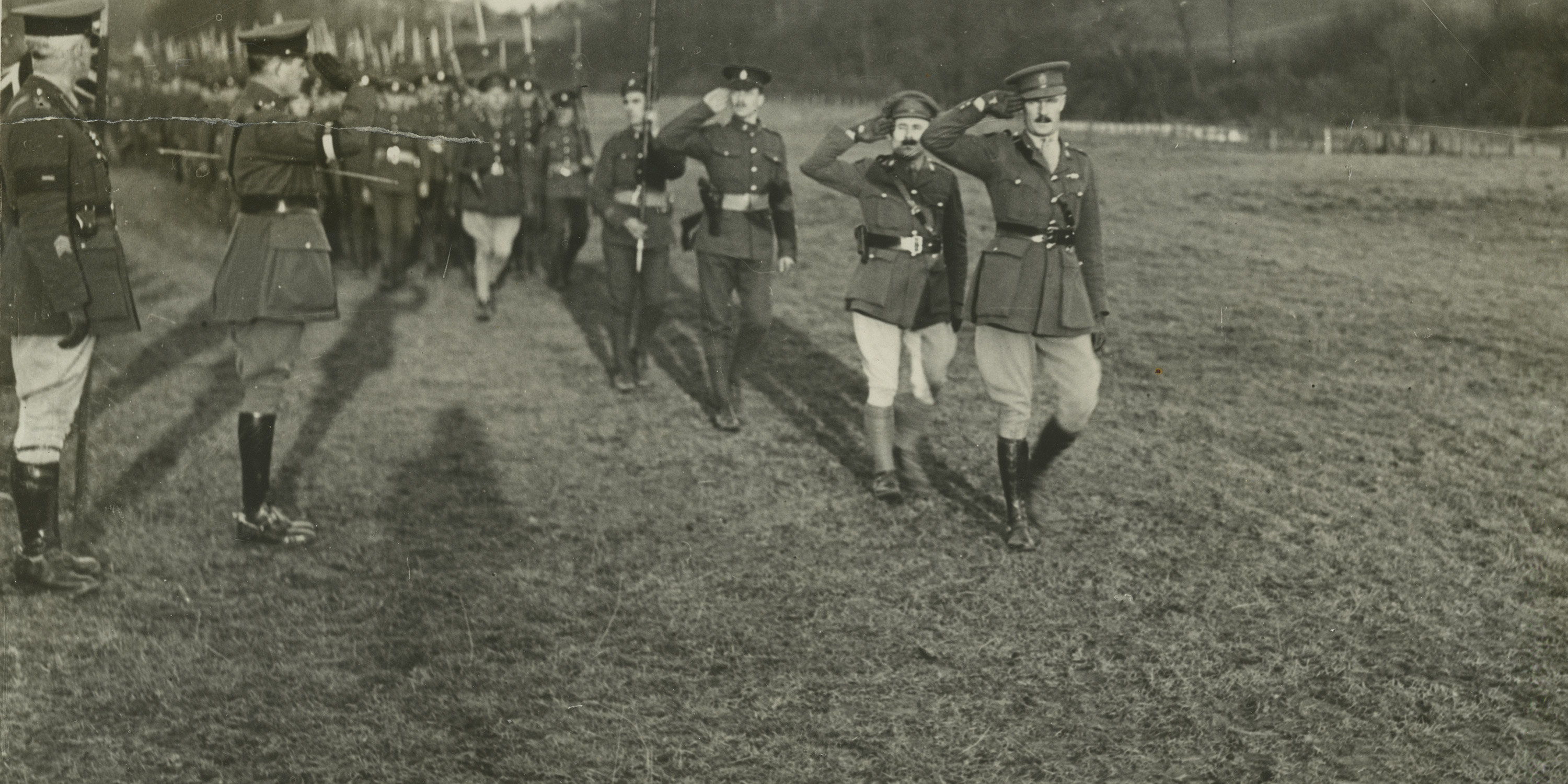 Germany, 1919:
After the fighting ended on November 11, 1918 the 14th Battalion, CEF, commonly known as The Royal Montreal Regiment, was presented its first stand of colours in Eschbach, Germany in early 1919. This was the first time in the history of the British army that colours had been presented on enemy soil.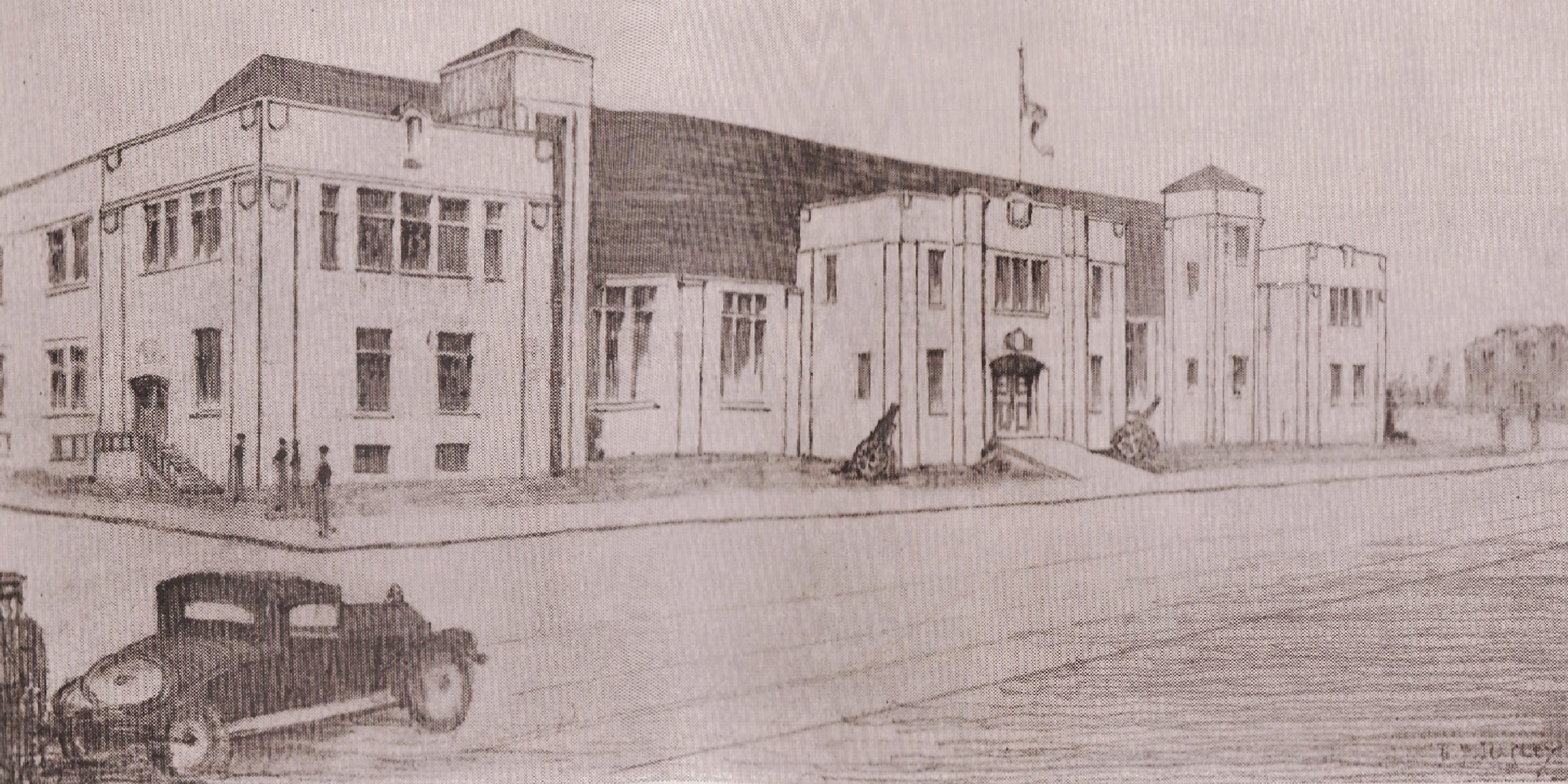 Westmount, 1925:
The Royal Montreal Regiment occupied its new armoury on December 28, 1925. Over the past century, this Westmount landmark has seen thousands of Montrealers of all backgrounds enlist and train as reserve soldiers. Besides military training, the armoury has hosted a variety of RMR social events such as reunions, balls and dinners.
Westmount, 1939:
The Royal Montreal Regiment (MG) mobilized for war on September 1, 1939, nine days before Canada declared war on Germany. After training as a machine gun unit, the RMR became the 32nd Canadian Reconnaissance Regiment (RMR) in 1943. After disbandment on March 18, 1944, the RMR was quickly reborn as the 1st Canadian Army Headquarters Defence Company (RMR), later Battalion. The unit saw combat after D-Day (June 6, 1944) until the end of the war.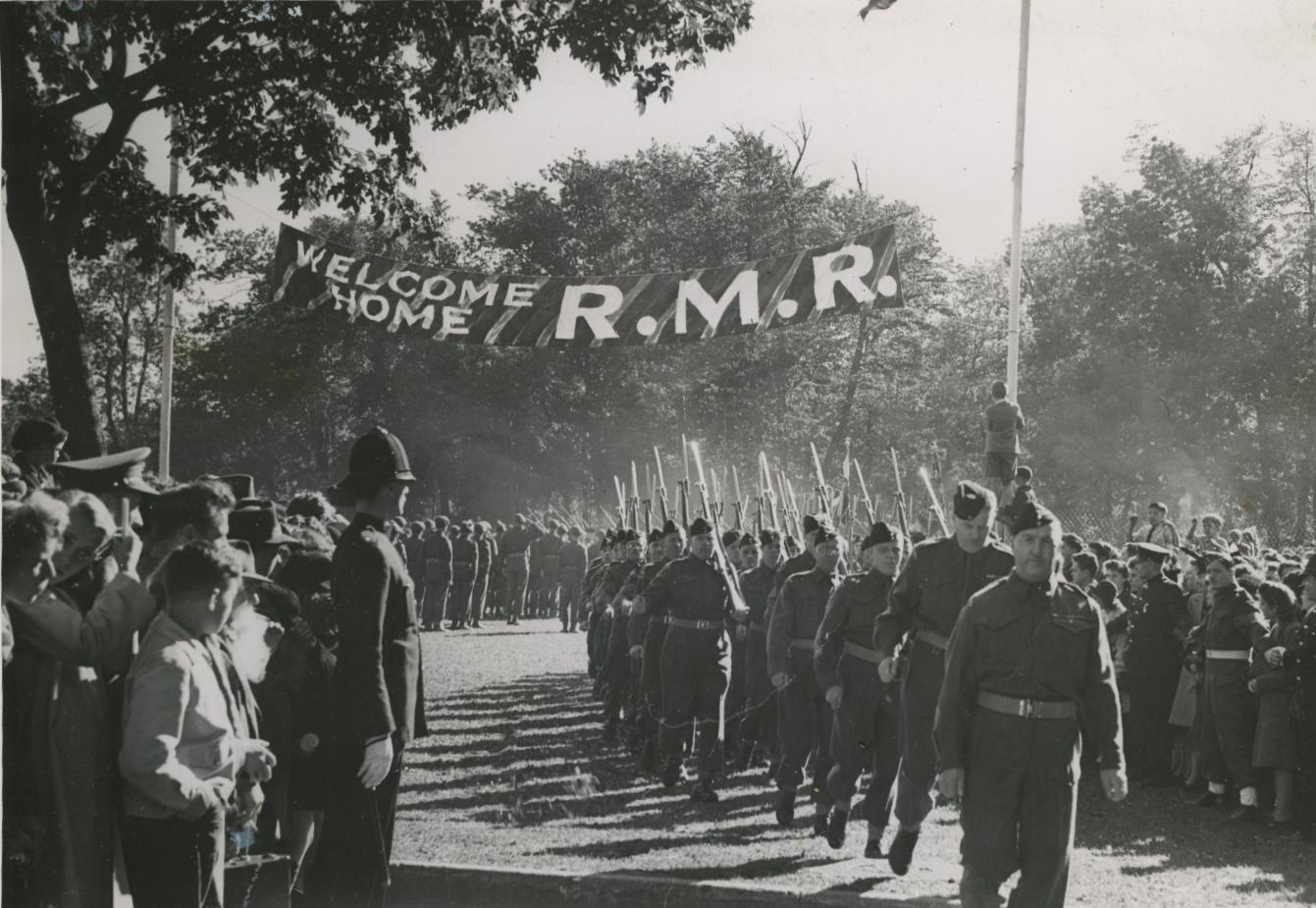 Westmount, 1945
When The Royal Montreal Regiment arrived home in September, 1945 - thousands of Westmounters greeted its soldiers in a ceremony in Westmount Park. In 1954, the RMR became an infantry unit once again.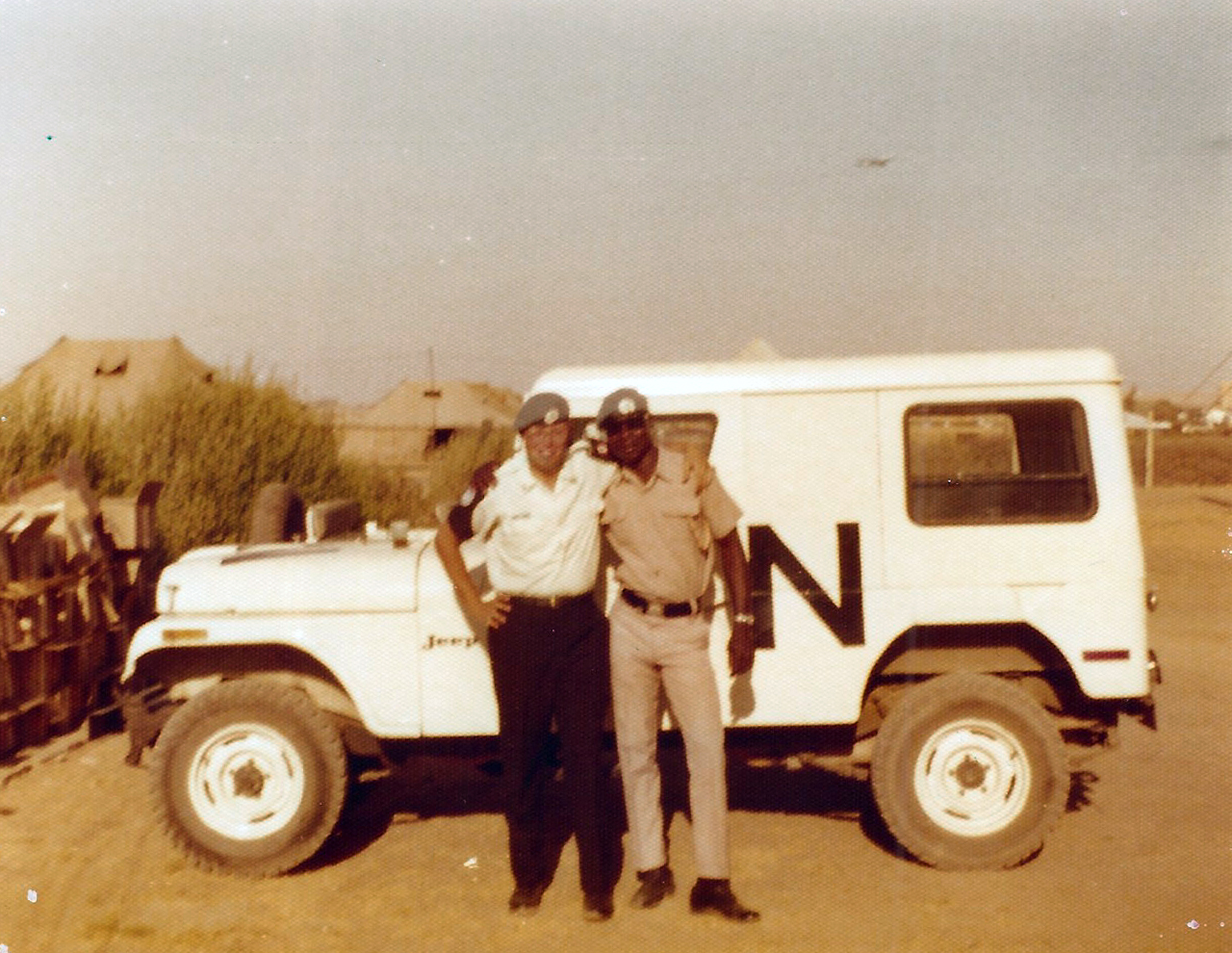 Egypt, 1974:
Starting in 1973, reservists from The Royal Montreal Regiment had the opportunity of serving with the regular army as United Nations peacekeepers in Egypt, Cyprus, and the Golan Heights. From 1993, RMR soldiers served in the former Yugoslavia, seeing the effects of modern war at first hand.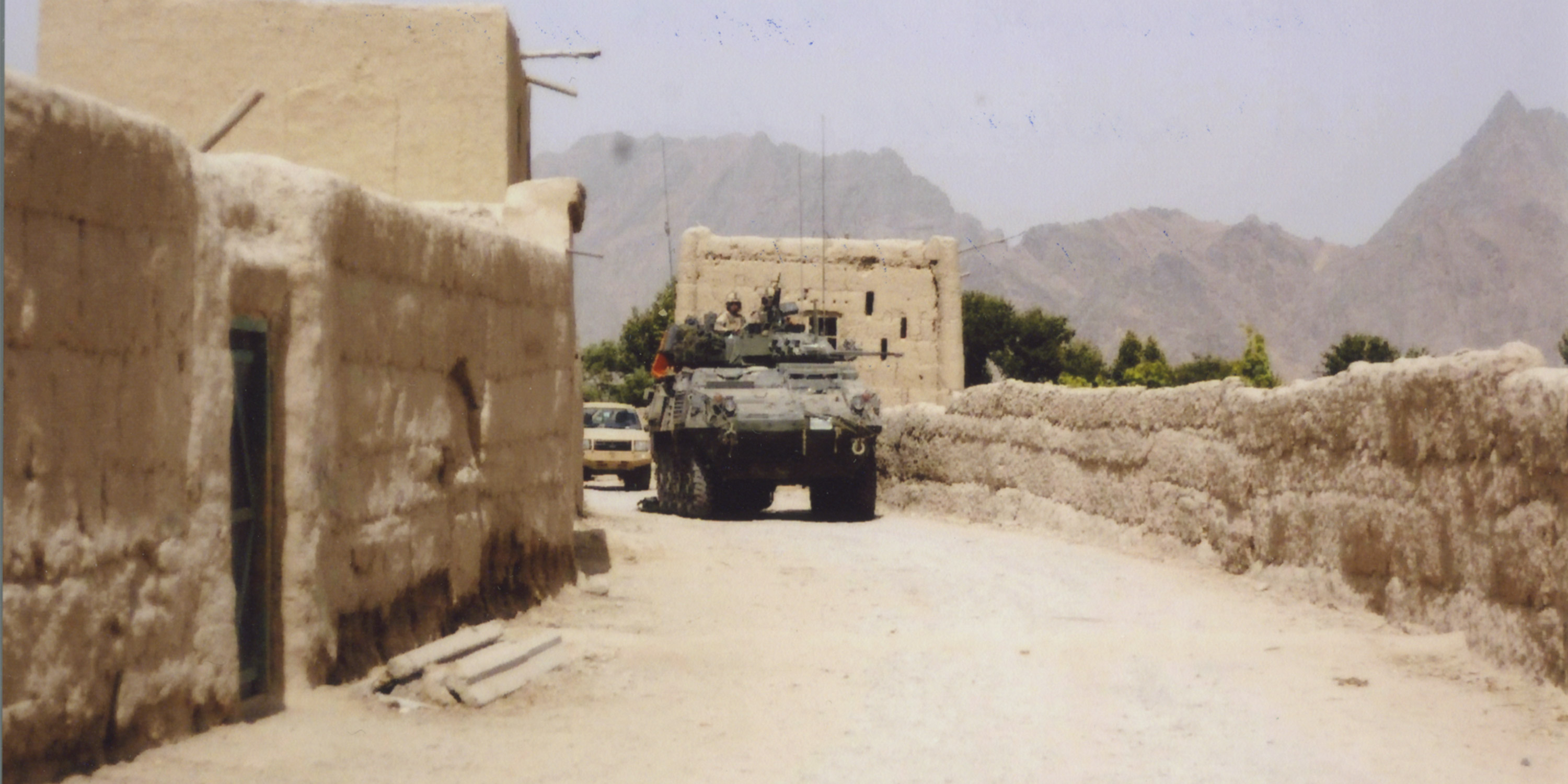 Afghanistan, 2006:
Between 2002 and 2014, many soldiers of The Royal Montreal Regiment served in various task forces in Afghanistan. The RMR was one of 64 units awarded the honourary distinction "Afghanistan" as a battle honour, its first since the Second World War.

Explore the streets of Westmount through the lens of Military history.

Take a look at some of the RMR Museum's artifacts to learn more about it's history.

Get your hands on exclusive toolkits, teaching resources, activities for your classroom and visual support.
Welcome to The Royal Montreal Regiment Museum
Welcome to The Royal Montreal Regiment Museum's website! We aim to present the stories and contributions of RMR soldiers in the broader context of Canadian history. Take a look at our collection, organize a visit or, if you are a teacher, find activities and resources to bring to your classroom.