Passchendaele
July 31th, 1917 to November 10th, 1917
The Battle of Passchendaele, also called the "Third Battle of Ypres" was fought in horrible conditions. Water and mud made the combat very difficult and slowed movements to a crawl.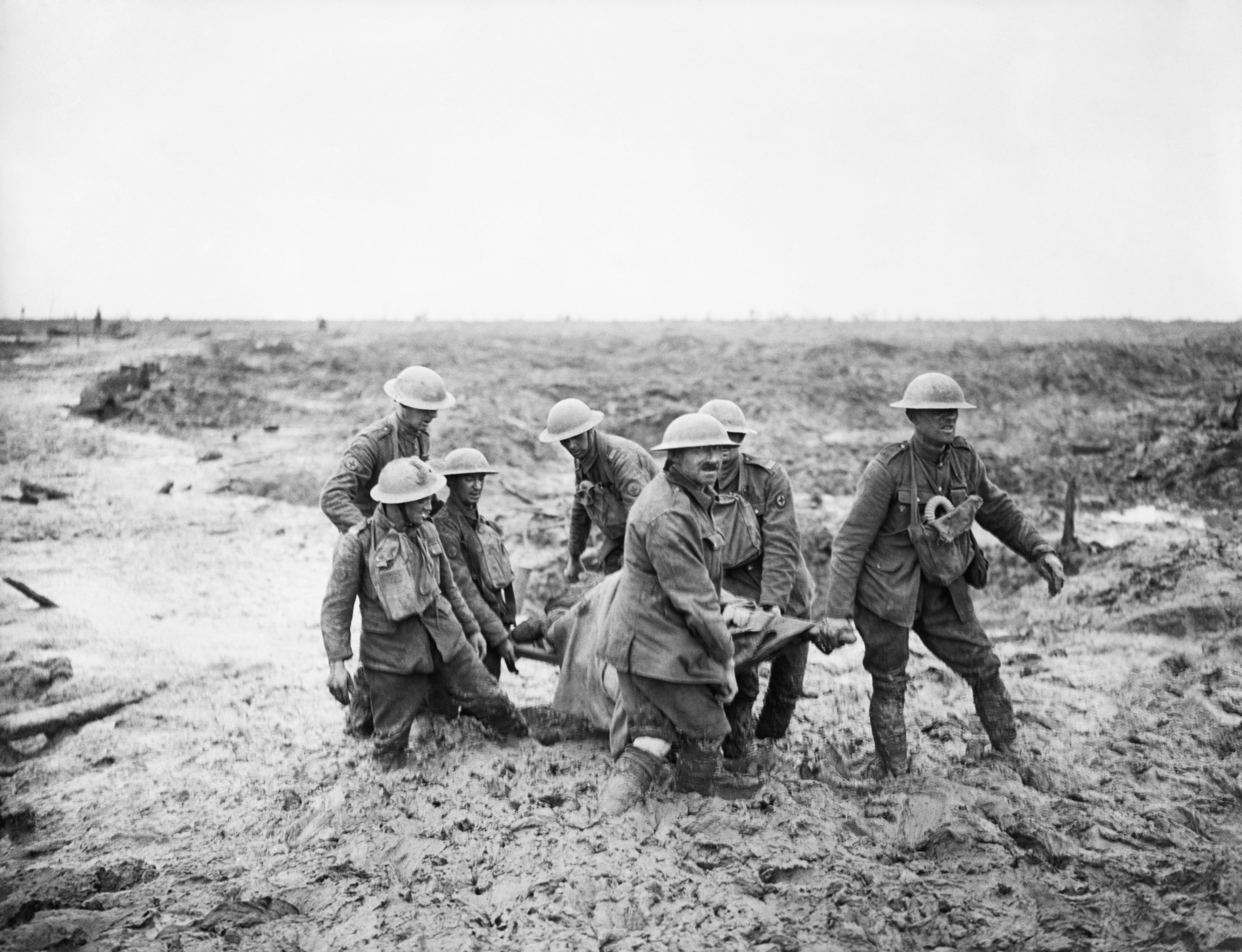 Passchendaele is a rural village in West Flanders, in Belgium. It was a strategic position because the village was located on a ridge and was the junction of a railway, both were key elements for a further push to liberate the Belgian ports.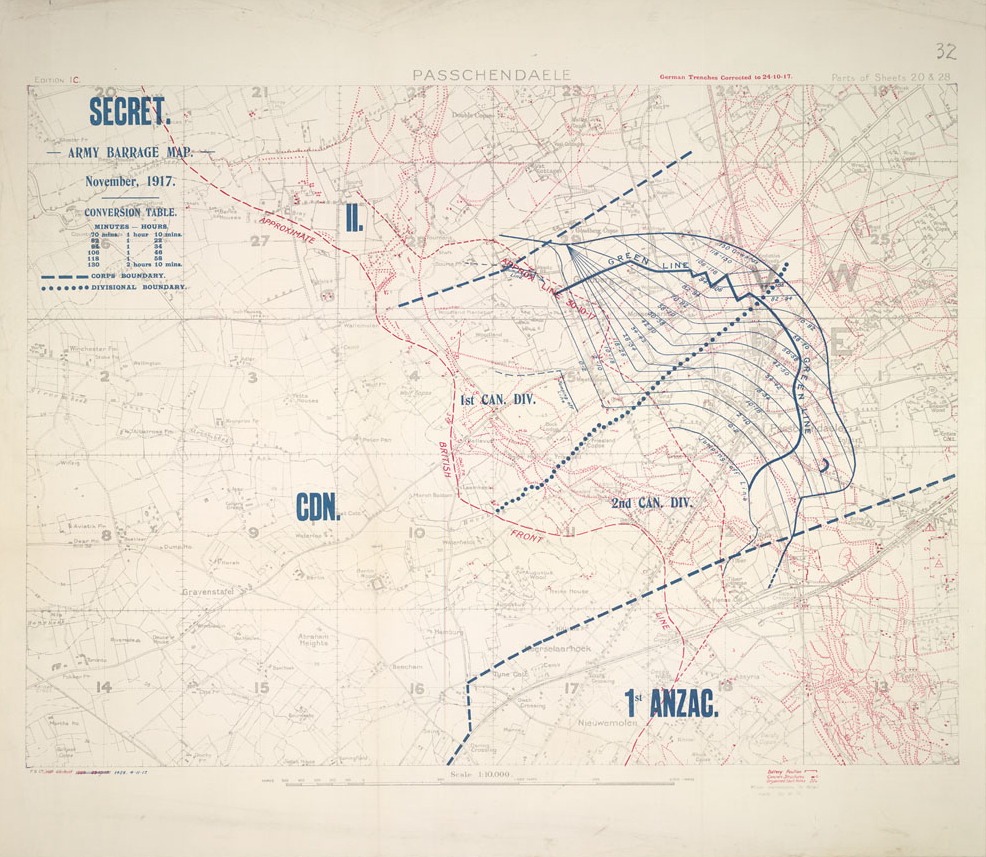 The Germans had a harder time recovering than the Allies since the United States had just joined the Alliance and their manpower would soon arrive, and the Royal Navy's shipping blockade was starving Germany of food and resources necessary for the war.
Casualties were similarly high for both sides: 275,000 for the Allied Forces and 220,000 for the Germans.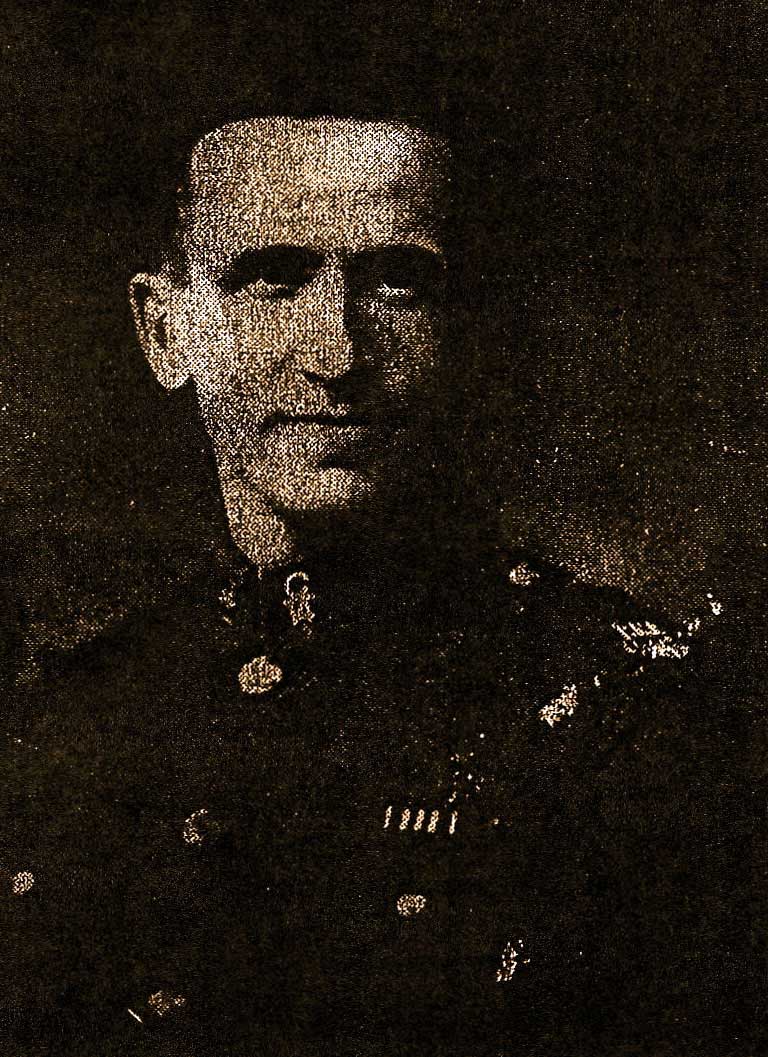 Raymond Duval was born in Grand-Mere, Quebec, 23 November 1886. He enlisted with the 244th Infantry Battalion, Canadian Expeditionary Force (CEF), on 10 August 1916. Like many battalions of the CEF, his battalion was broken up upon arrival overseas and their men used as individual reinforcements for battalions already in the field. In France, he eventually joined the 14th Batallion in June 1917. Private Duval took part in the Battle of Passchendale and was decorated for bravery, earning the Military Medal. In his journal, he writes that the weather taking a toll on him and that the harsh conditions were bringing the morale down for the entire battalion. Like most of the troops in the front, he fell sick multiple times while exposed in the cold, rain, and mud – far away from home and his wife.