Ypres
April 22nd, 1915 to May 25th, 1915 and July 31st, 1917 to November 10th, 1917
The First and Second Battles at Ypres were some of the bloodiest battles ever fought in the history of wars. Hunkered down for weeks on end, the Canadian Army surely suffered heavy casualties. The initial effort in these battles was to stop the German advance towards the English Channel. However, the battle turned into a stalemate (continuous back and forth movements from either side with no real territorial gains) which soon saw both sides developing trench systems.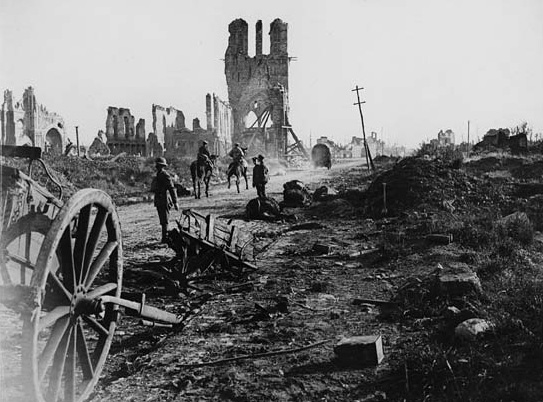 Ypres is located in West Belgium. It's the gateway to the English Channel and was one of the most vital defensive positions in halting the German advance. The terrain is muddy and fluctuates between high and low ground. The Germans held the high ground while the Allies held the low ground.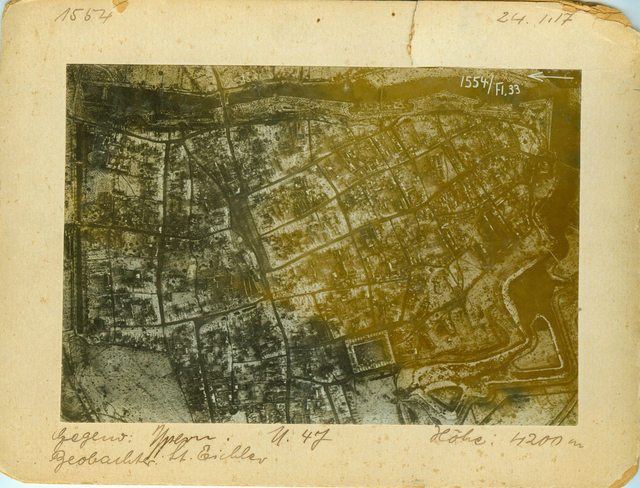 Outcome
Ypres, April to May 1915
The Allies held the line as best as they could. Though the Germans managed to nearly break through the line (having actually done so at one point but could not take advantage of this opportunity because they lacked the numbers and strength to carry on), the Allies held them off till winter of 1914 would settle in.
Casualties
Ypres, April to May 1915
The Germans had nearly broken through the Allied line and had almost taken Ypres itself. However, the Allies held until the winter, where the battle would die down after an intense 34 days. In all, the First Battle of Ypres claimed the lives of more than 125,000 Allied troops and 130,000 German troops.
Outcome
Ypres, July to November 1917
The Battle ended in an Allied victory as they held the line against the Germans. However, following the first battle, the battle of Passchendaele would begin; costing even more lives.
Casualties
Ypres, July to November 1917
The Germans released chlorine gas on the Allies. This would be the first-time gas was employed on the battlefield. It also resulted in almost nearly double the casualty count for the Allies. In total, almost 60,000 Allies died versus 35,000 Germans troops.